Website: Charles Schwab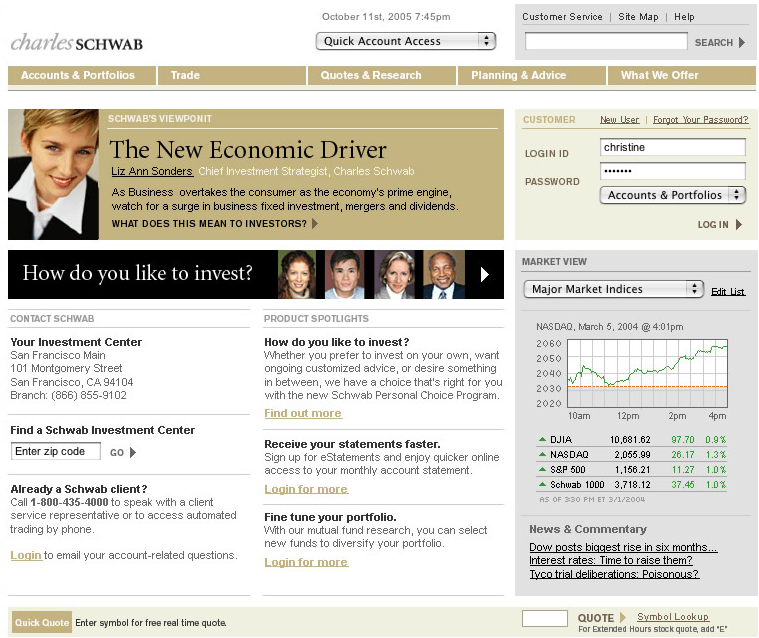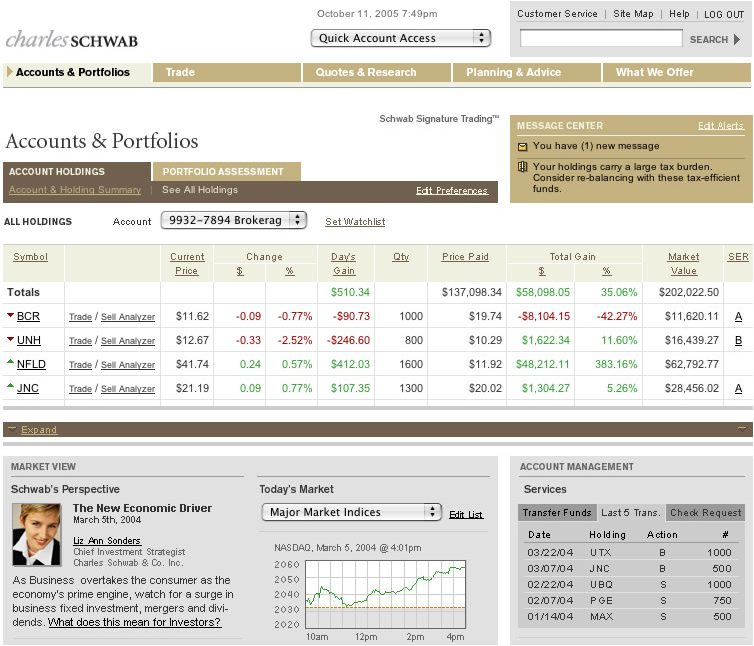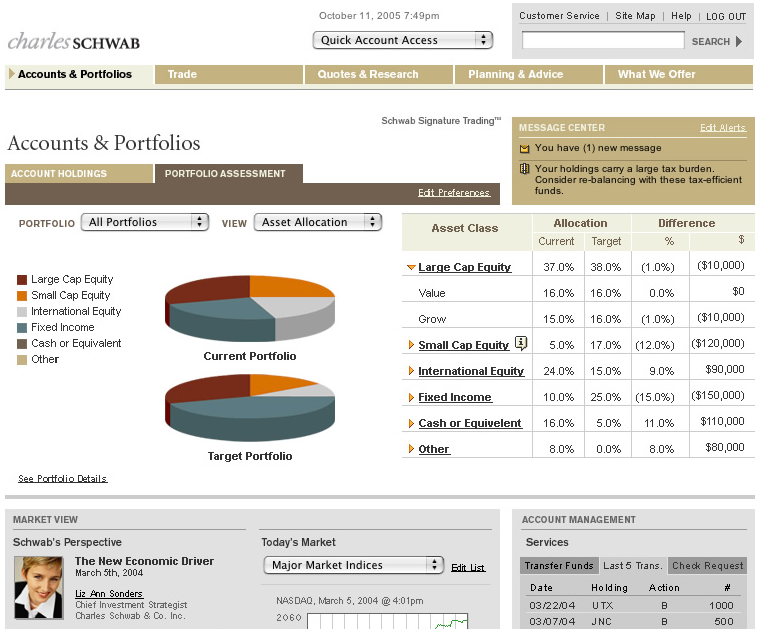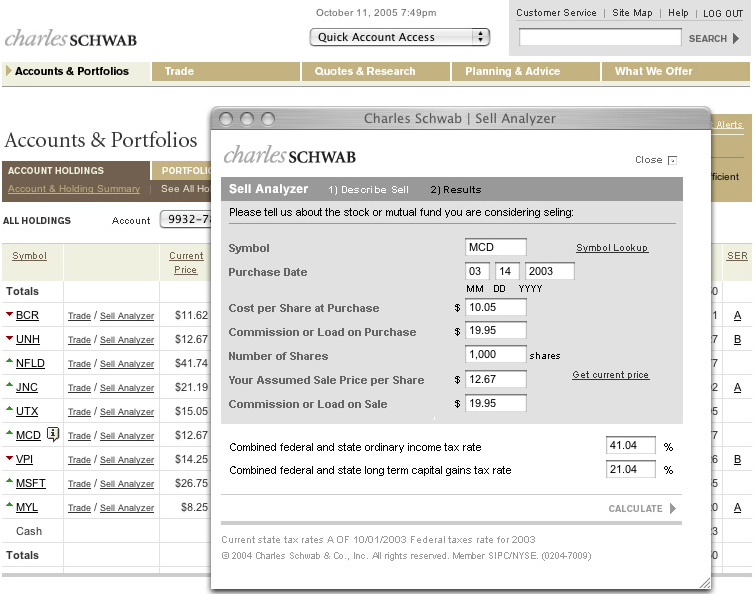 As part of their new Advised Investing offering, which provided self-directed investors with more professional advice if they wanted, Charles Schwab requested we (Modem Media/Digitas) present some site experience concepts that aligned with the new offering.
We came back with a vision for a more dynamic dashboard approach that put users more in control over their financial information and tools, but worked in various Schwab brand assets (e.g market perspectives, equity ratings, targeted messaging) to demonstrate the value Schwab offered their customers each step of the way.
Many of the ideas we introduced are still live on the site today.
Role: Creative Director/Copywriter
---
Up Next:
Website: Google Enterprise Search Web Site